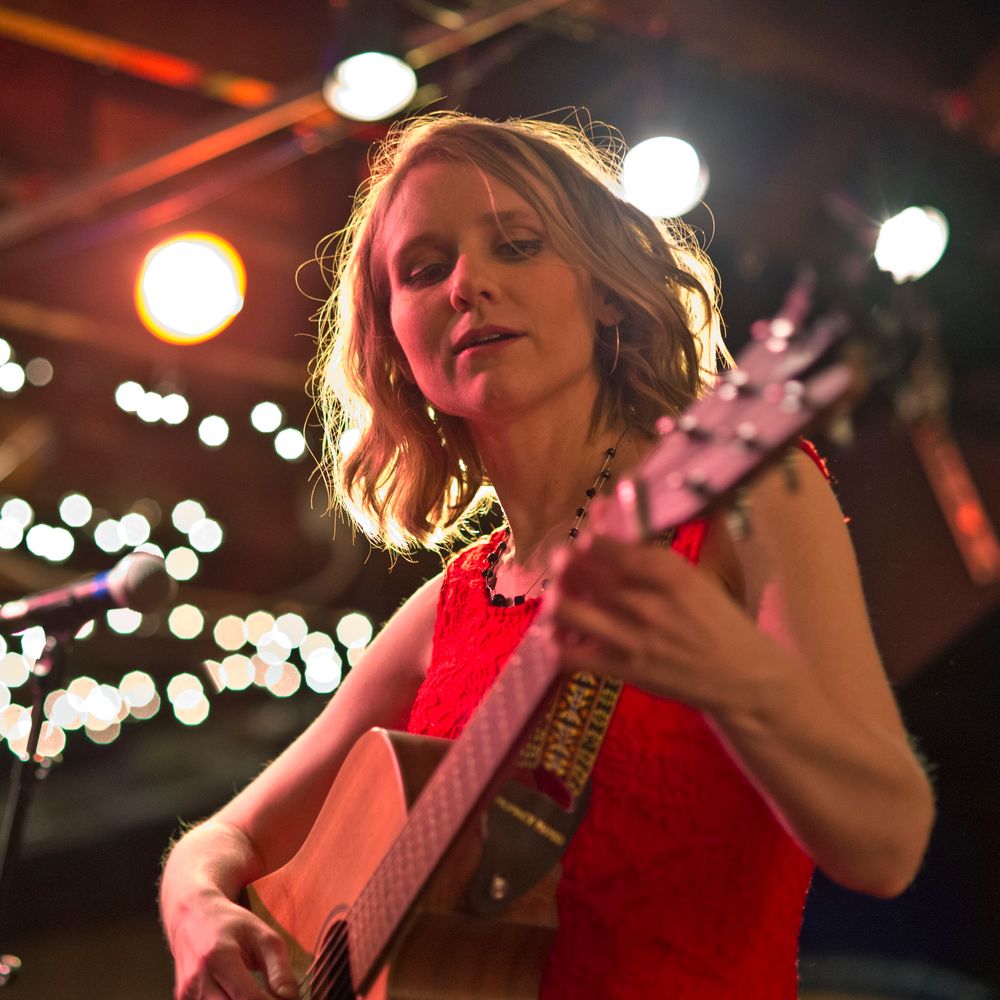 Laura Joy is a nationally touring artist who impresses audiences with her warmth, ability to connect emotionally, and her songs that touch the soul. She has developed a unique playing and singing style that defies comparison.
Laura has written songs that have won wide acclaim including first place at the Great River Folk Festival, best original song from NPR's Chicagoland affiliate and repeat accolades at the Acorn Theater Songwriting Contest.
Laura Joy employs the right mix of her own compositions with carefully selected interpretations of other writer's songs that keep the Joy vibe intact.
The pandemic led Laura to Amazon's Twitch platform, where she regularly streamed three times a week to a tight-knit community of fans and friends. Since then, she has returned to full time live performance. 
Laura has opened for and shared stages with many nationally known touring artists including Restless Heart, Steve Poltz, Greg Brown, Robbie Fulks, and Miles Nielsen and The Rusted Hearts.

Laura Joy's music just makes people feel good. It's a magnet that draws people in and holds them. Isn't it time you had a little more Joy in your life?
— 2017 Winner Great River Folk Fest Songwriting Contest  (Lacrosse, WI)
— 2017 and 2018 2nd Place Acorn Theater Songwriting Contest   (Three Oaks, MI)
— 2015 Best Original Song NPR's WDCB (Glen Ellyn, IL)
Reviews from Venues:
"Laura Joy mesmerizes the audience with her spot on vocals, deft guitar work and lovely persona.  Her original songs are a unique mix of wit, spunk and artistic lyricism. Her stage performances are intimate yet outgoing and always engaging. She is literally a 'joy' to watch. We love her." – Sandra Thompson, Executive Director, Acorn Theater (Three Oaks, MI)
"Our guests have thoroughly enjoyed Laura's performances here. Very talented singer and musician, with great original songs. A regular guest of ours, that was interested in hearing Laura, asked me about her musical style. I'd call it a mix of Joni Mitchell and Natalie Merchant. We're very happy to have Laura here any time."  – Richard C. Arthur, General Manager, Farmhouse Restaurant & Conference Center (Fair Oaks, IN)